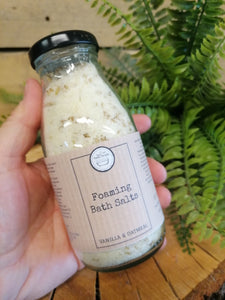 🌾 Great for Sensitive Skin - soothing, nourishing and moisturising 
This skin loving bath soak is excellent for anyone with sensitive skin or any skin conditions. It contain ingredients known for their soothing and calming effects on the skin such as Oatmeal, Dead Sea Salt and Epsom Salt. 
It is beautifully scented with a gentle Vanilla fragrance oil that is free from the 26 most common allergens.