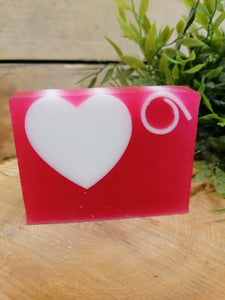 A beautiful, nourishing handmade soap created using moisturising vegetable glycerine and wrapped in a plastic free, plant based film that is compostable and biodegradable.
Cleanses and nourishes all skin types and leaves your skin silky soft.  
Fragrance type - powdery, sweet and fresh. Reminiscent of the famous tiny purple sweeties. Guaranteed to bring childhood memories flooding back. 
Minimum weight - 100g
- Free from harsh Sls and Sles
- Vegan
- Cruelty Free 
- Zero Waste 
- Handmade in the UK
............................... 
Ingredients -